MOTORCYCLE ACCIDENTS ATTORNEY IN ATLANTA, GEORGIA
Motorcycle riding is more dangerous than ever before. Drivers of conventional cars and trucks continue to refuse to accord motorcyclists their fair share of the road — an arrogant recklessness that only leads to danger for motorcycle drivers and passengers who are vulnerable to catastrophic and fatal injuries.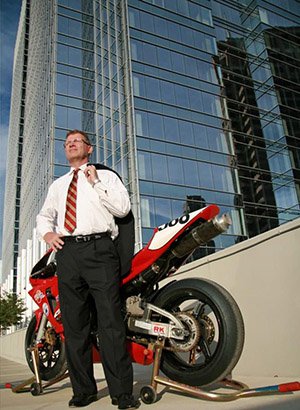 If a negligent motorist has injured you in an accident while you rode your motorcycle, the Georgia personal injury attorney and motorcyclist rights advocate who can help you is Jeffrey S. Gilbert.
At The Law Offices of Jeffrey S. Gilbert in Atlanta, our experienced and compassionate lawyer is an avid motorcycle rider, racer, and enthusiast just like you. He personally relates to your health and financial problems after an avoidable traffic accident caused by carelessness. His in-depth investigations of accidents, fruitful negotiations with insurance companies, and forceful litigation against them, when necessary, have been hallmarks of Mr. Gilbert's more than 25 years as a champion of the injured.
The Trusted Name in Motorcycle Accident Injury Representation
Jeffrey S. Gilbert works hard to protect rights and restore futures when motorcycle accidents lead to:
Spinal cord injury

Traumatic brain injury (TBI)

Broken bones

Amputation

Coma

Paralysis

Permanent scarring and disfigurement
Mr. Gilbert's goal in every motorcycle injury claim he handles is to recover lost wages, medical bills, and bike replacement costs for his clients. If extreme cruelty or recklessness were root causes of an accident, he may pursue punitive damages to reflect your physical pain and suffering, and long-term emotional trauma.
These efforts are delivered strictly on a contingency fee basis — you owe no attorney fee whatsoever unless we win your case.
To secure a free initial consultation, to speak with Jeffrey S. Gilbert about your motorcycle accident, just call or stay at our website to send an email message.