FOCUSED
ON YOU
I provide the personal attention you won't get at a large law firm.
PERSONAL INJURY FIRM WITH A BOUTIQUE CATASTROPHIC WORKERS' COMPENSATION PRACTICE IN ATLANTA, GEORGIA
At Gilbert Injury Law, you're more than just another case number. You're an individual, and you'll be treated as such. After suffering a catastrophic injury at work or in an accident, turn to my firm for the one-on-one attention and dedicated advocacy you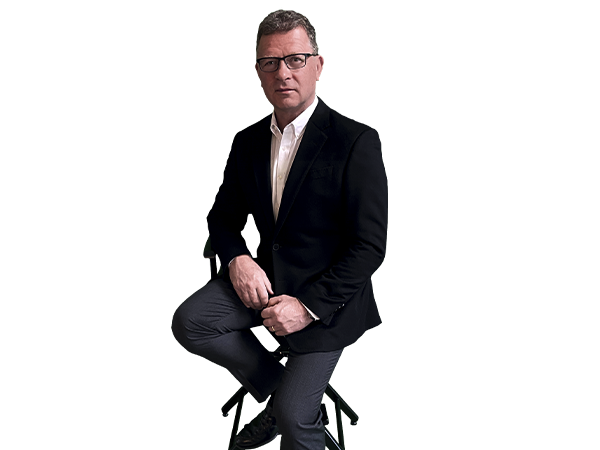 JEFFREY "JEFF" S. GILBERT
---
ATTORNEY AT LAW
---
I've always thrived in a competitive environment. My ability to succeed in litigation initially drew me to insurance defense, but my moral compass ultimately led me to fight on behalf of the injured instead. Every day, I get the opportunity to pursue my passion and make a difference in the lives of others in Atlanta and beyond, through both my legal work and my charity, the Alpine Adaptive Ski Program.






Passionate Beyond the Courtroom
PERSONALLY INVESTED IN YOU
ADVOCATING FOR YOUR FUTURE
DEDICATED TO MAKING A DIFFERENCE
PERSONALLY INVESTED IN YOU
My inclination is to help the little guy. Insurance giants will try to get you to take a lowball offer, but I won't settle for less than you deserve. Why? Because I truly care. I want to help you secure the compensation you need to start moving forward.
ADVOCATING FOR YOUR FUTURE
Your catastrophic injury may change your life, but it doesn't have to define your life. Through my work, I aim to show each of my clients that, while their abilities may be altered as a result of their injury, their future is filled with opportunity.
DEDICATED TO MAKING A DIFFERENCE
My advocacy extends outside of the courtroom. I founded the Alpine Adaptive Ski Program to provide physically challenged individuals with the chance to discover or regain a passion for skiing through the use of modern technology.
Jeff is thorough and zealous in his representation of his clients, yet professional and ethical at all times with his opposing counsel. He is also a good person with a great sense of humor, which is refreshing in the practice of law.
Jeff is a worthy opponent and a fine attorney. I consider him to be a strong advocate for his clients and a very honest and ethical attorney.
Mr. Gilbert is the best lawyer in GA for catastrophic workers' compensation cases.
Excellent civil practitioner. Very knowledgeable re Workers' Compensation law.
Great guy, excellent lawyer.
Wrongful Death
Automobile accident on Interstate I-20 just east of the Georgia-South Carolina border
$10,000,000.00
Premises Liability
I handled a premises liability case against a major building supply retailer.
$6,500,000.00
Workers' Compensation
I took the lead in a workers' compensation claim involving a traumatic brain injury to a 45-year-old illegal immigrant worker.
$3,021,000.00
Workers' Compensation
I handled a workers' compensation case involving amputation and burns.
$2,136,000.00
Workers' Compensation
I represented a client in a workers' compensation case involving a 68-year-old who fell and sustained a mild brain injury and partial paralysis.
$1,800,000.00
Personal Injury & Workers' Compensation
My client, a 65-year-old railroad worker, fell ten feet from a catwalk, sustaining a broken collarbone.
$1,860,000.00
Motorcycle Accident
I represented a motorcyclist who was hit by a truck, resulting in brachial plexus injury to left arm.
$1,300,000.00
A boutique law firm delivering personal representation like no other.
The physical, emotional, and financial effects of a catastrophic injury can be life-altering. Whether you were hurt in a car, truck, or motorcycle accident, injured at work, or seriously harmed in another situation where negligence was at play, you don't have to suffer in silence. I'm here to help you fight back.
At Gilbert Injury Law in Atlanta, I help individuals suffering from traumatic brain injuries, spinal cord injuries, burn injuries, back injuries, broken bones, and other injuries seek fair compensation to cover their medical bills, lost wages, pain and suffering, and more. I specialize in pushing the limits of recovery.
The road to recovery after a catastrophic injury is filled with unexpected obstacles and setbacks, but I'll be by your side every step of the way. No one should have to take this difficult journey alone.
Whether you're facing the possibility of amputation, struggling with PTSD, dealing with chronic pain, or grieving the wrongful death of a loved one, let me help you pursue a personal injury claim and hold the responsible parties accountable for their negligence. I advocate for individuals in Atlanta, Macon, Columbus, Valdosta, Augusta, and throughout the state of Georgia.